Mobile Phones
&

Tablets Data Recovery

Mobile Phone and Tablet data loss can occur after factory restore or accidental deletion of files, switching off unexpectedly or dropping the device. These actions cause unexpected loss of emails, email attachments, contacts, music and video files, pictures etc.
With the proliferation of mobile devices and the requirement to recover data from them, we have invested heavily in the tools and techniques to recover data from a very broad range of mobile devices.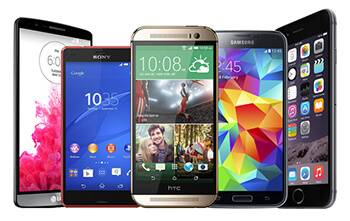 We work with industry leaders to provide the following:
Recover Deleted or Lost Data from Mobile Phone
Recover Lost Passwords from Mobile Phone
Recover Data from damaged Mobile Phones
We have capability to recover data from over 10,000 devices and growing, We provide the following Mobile Device Data Recovery Services:
Apple iPhone iOS Data Recovery
Android Phone Data Recovery
Apple iPad iOS Data Recovery
Nokia Phone Data Recovery
Sony Experia Data Recovery
Microsoft Mobile Data Recovery
Samsung Galaxy Data Recovery
LG Tablet Data Recovery
ASUS Tablet Data Recovery
Lenovo Tablet Data Recovery
Huawei Data Recovery
Other Tablet Device Data Recovery
We continue to develop our expertise and can usually support most devices.